About Checkered One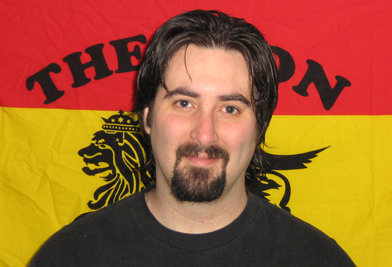 Checkered One plays ska and reggae music inspired by Jamaican ska and reggae and the Two Tone era ska. He plays several instruments, including drums, guitar, bass, and keyboards, and tinkers with others. He started his music training in elementary school, and continued it with high school marching and concert bands (playing drums and percussion) and Jazz band (playing bass). He was exposed to ska at a young age and was hooked. His love of ska led him to the world of reggae, which has become a passion of his.
Checkered One had short stints with various bands/projects around Oxnard, CA playing many styles of music including punk, industrial, and R&B. His first reggae band was Small Axe, fronted by Ras Rebel, with whom he played some of his first shows with as bass player. After a time with them, he auditioned and landed a gig with Yahman, fronted by Gil The Pill (GTP), playing keyboards. He spent the next couple years playing with them throughout Southern California and recording on their self titled debut album. He left Yahman to experience New York City, and then returned to California where he continued to write songs.
Checkered One now resides in Washington state, near Seattle. His passion for music is unrelenting. He is always writing and is currently working on new tracks to be released. He hopes to find other musicians to work with and share his love of reggae and ska with the world. His songs will be available at ReverbNation as they are being worked on. His first demo, Rudebway, can be found on various music outlets including Amazon and CD Baby .